CEO WELCOME
Principal's Message
We welcome you to Oxford Language School in Egypt and look forward to a successful semester. Our school values a balanced approach to education, encompassing academics, physical activity, the arts, and character development. With dedicated and caring teachers, we partner with parents to provide the best opportunities for every child. Our safe and enriching school year includes extracurricular activities, excursions, and events that bring our community together. At Oxford Language School, our diverse staff is committed to your child's individual needs and talents, aiming to create a second home where they feel safe, think critically, and be themselves. Join our proud Oxford Language School family.
Logic Corp.
Beginning Of A fruitful Cooperation
The cooperation with Logic Corp. For IT solutions And Schools consultation services occurred in early 2017 Logic for consulting and educational services company is an Egyptian company specializing in the field of education. The company is founded by Egyptian investors who have global expertise in the development of education and Technology. Logic Corp. has a group of experts and leading international consultants in that specialization. Overall, the company aims to contribute to the development of educational institutions private sector through the provision of scientific and consulting services.
As society becomes more complex, our schools have to adapt their methods to prepare students for the challenges of the 21st century. As a consultant, you can help make that happen by advising teachers, families, school administration and, school boards on the best educational techniques and technologies used in classrooms it makes a meaningful difference in how education is delivered and received. Being a guiding force in improving opportunities and classrooms.
Oxford Language School Mission
Oxford Language School aspires to be Egypt's
we want our students to not only meet but exceed expectations. The emphasis on individual achievement is offset by promoting teamwork, cooperation, and service to others. We believe it is important for our students to be firmly committed to their deep-seated values and to be flexible, pragmatic and open-minded. , aims to be inclusive and respectful of members of all nationalities.
Our goal is to build self-discipline and confidence, and develop communication and leadership skills in our students. Students emerge as vibrant, defined young people poised to make rich contributions to the global community.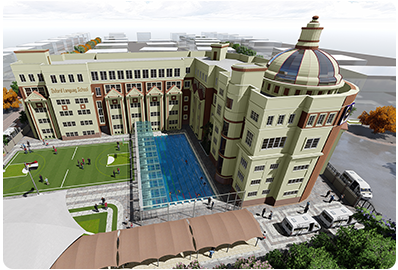 We create a culture that upholds core values of tolerance, empathy, mutual respect and acceptance, kindness, honesty, humility and courtesy.
We are role models and inspiration through our love of continuous learning.
Students, staff, stakeholders and the wider community celebrate Oxford Language School as the benchmark for quality teaching.
Oxford Language School build a community where all students feel safe, supported and valued for their unique qualities.
We create a culture that upholds core values of tolerance, empathy, mutual respect and acceptance, kindness, honesty, humility and courtesy.